Bozeman Daily Chronicle: "Immigration debate heating up in Montana"
October 13, 2010
Shahid Haque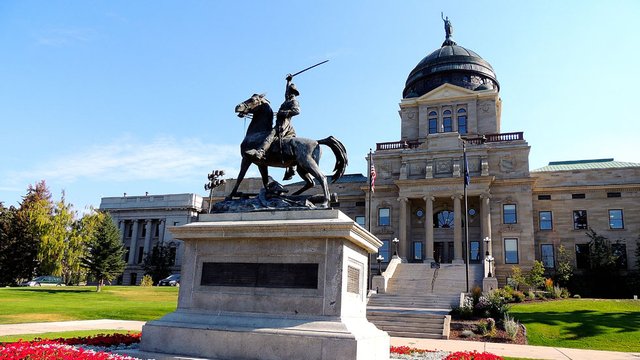 Today, the Bozeman Daily Chronicle published an article by Gail Schontzler, entitled: "Immigration debate heating up in Montana." Last week, I spoke to a class at Montana State University about immigration issues. The article quotes from my presentation:
On the other side of the debate is Shahid Haque, a 31-year-old Helena lawyer, the American-born son of a Pakistani doctor. His Border Crossing Law Firm represents immigrants all over the West in immigration court, and he testified against the 2009 bills on immigrants.Speaking recently to Montana State University students in assistant professor Leah Schmalzbauer's sociology class on immigration, Haque said the largest number of undocumented immigrants isn't from Mexico but from Canada.Montana has no law like the controversial Arizona law that empowers local police to check on people's immigration status, he said. "But for all intents and purposes, cops (here) act as if they do."Some officers will arrest Hispanics on a pretext, he said, and hold them until U.S. Immigration and Customs Enforcement officers arrive."My clients are extremely forthcoming," Haque said. "They will give their names, where they're from. These are honest, hard-working people. They don't want to lie. If (police) ask if they have papers, they'll say no."Immigrants don't realize that, he said, "Everyone has the right to remain silent."Haque said he rejects the term "illegal alien," because it dehumanizes people and makes their entire existence seem illegal.He quoted Elie Wiesel, Holocaust survivor, author and Nobel Prize winner, saying, "No human being is illegal."
Unfortunately, the article begins with inaccurate and inflammatory statements from Paul Nachman, an anti-immigrant zealot in the Bozeman area. It also quotes Gary Perry, the former Montana State Senator from Manhattan who proposed many of the anti-immigrant bills in the 2009 session.
The growth of Montana's small Hispanic population has sparked strong reactions for and against immigration.By U.S. Census counts, Hispanics grew from 2 percent to 3 percent of the state's population from 2000 to 2009. Nationwide they are 15.8 percent of the populationMillions of immigrants are "changing the character of this country," said Paul Nachman, a Bozeman retired physicist and one of the most outspoken critics of migration in Gallatin County. "We are importing an underclass, importing poverty."In California, where he lived for nine years, Nachman said illegal immigrants are a great burden on the state budget, schools, prisons, welfare system and emergency rooms. They have created large enclaves where Spanish is the main language. Many more jobs would be available, he said, if they went home.Nachman testified in the 2009 Legislature for several bills that would have changed laws on immigrants. None passed, but he believes the bills will be reintroduced in the 2011 Legislature. One bill would have required all government agencies and their contractors to use the federal E-Verify system to ensure employees have valid Social Security numbers."I just can see what's happening to this country," Nachman said. "A grand system is being slowly destroyed by mass immigration."Gary Perry, a Republican state senator from the Belgrade area whose term is ending, introduced several of the bills in 2009. Perry said there was "nothing in the bills that was unreasonable, unfair or racist," as opponents charged."It's a growing problem statewide, illegal immigrants and the people who use them for commercial gain," Perry said. "The bills I brought did not target illegal immigrants, they targeted the people who abuse them."One bill dealt with human trafficking, he said. He wanted to eliminate the tax deduction some businesses take when they knowingly hire illegal immigrants and get an unfair advantage over other businesses.When he had a company in Washington, Perry said, he had eight to 10 Mexicans working for him, all legally."They were great, great, great workers," he said. "We loved them. Every paycheck, they would send money home to their villages…. They would thank me for giving them work."We're not heartless. We have a heart for them."
Perry and other sponsors of anti-immigrant legislation repeat the mantra that they are "not racist" while proposing bills that would result in racial profiling and rampant violations of due process. Read about the bills proposed last session by clicking here. We must all be ready to stand against anti-immigrant legislation in the 2011 session. If you want to help, please contact me.