Republicans filibuster the DREAM Act, but the bill may return.
September 21, 2010
Shahid Haque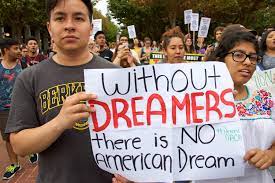 Although their efforts were not successful, I applaud Senators Tester and Baucus for voting with Democrats to end the Republican filibuster of the DREAM Act. This is not the end of the line for the DREAM Act, and I expect that it will return for another vote. Indeed, Sen. Harry Reid voted 'no' on this bill as a procedural move so that he can reintroduce the bill in the future. When the bill comes up again, I call upon our Senators to do the right thing and support this important legislation.
The DREAM Act would only benefit immigrant youths whose parents made the decision to bring them into the United States when they were minors. I know many young men and women in Montana who would benefit from this law. Most of them have lived the majority of their lives in the United States, and this is the only country they call home. These are smart kids who want to step out of the shadows to improve their country and themselves.
The DREAM Act is not an amnesty program. It creates a long path towards citizenship for men and women who serve our country in the military or go to college. If they commit any crimes or dropout, they lose all the benefits of the program.Passing this bill makes sense for national security and the economy. The Pentagon needs to increase military recruitment, and has put passage of the DREAM Act high on its strategic mission for this year. In addition, it makes sense to educate our young immigrant population and make them productive members of the workforce.
I hope Democrats act quickly to bring this bill back up for a vote. Without this legislation, almost a million young men and women will have no choice but to put their dreams on hold, yet again.