Is it still possible to apply for DACA?
September 27, 2022
Shahid Haque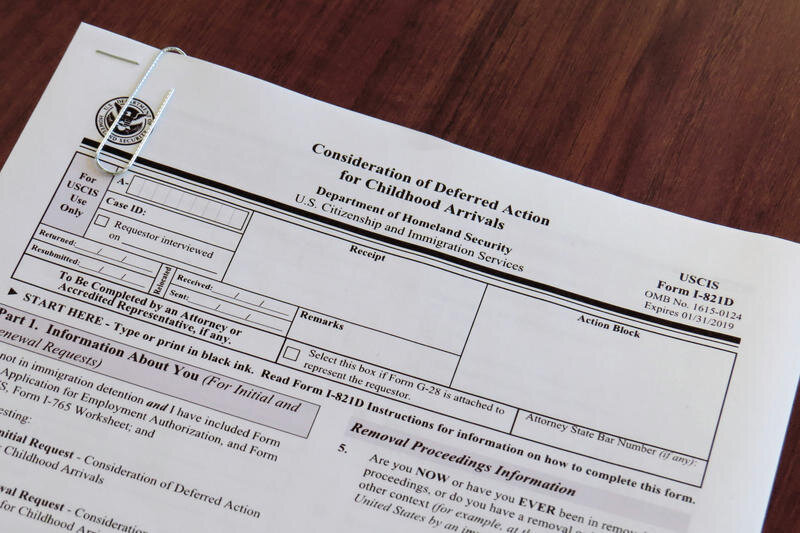 Right now, USCIS is approving renewals of DACA status, but not initial applications.
Deferred action for childhood arrivals (DACA) was a program created in 2012, which allows you to get a work permit, and be protected from deportation. The specific requirements are:
→ You entered the country when you were under 16 years old.
→ You were under the age of 31 on June 15, 2012 (when the law went into effect).
→ You have continuously resided in the United States since June 15, 2007, up to the present time.
→ You were physically present in the United States on June 15, 2012, and remain here now.
→ You were out of lawful status on June 15, 2012.
→ You are currently in school, have graduated, got a general education development (GED), or are a veteran of the Armed Forces of the United States.
⚠️ President Trump eliminated the DACA program, but this was challenged all the way to the U.S. Supreme Court, which held that the program was incorrectly terminated. This meant that DACA applications were briefly permitted once again. Unfortunately, a lawsuit was filed, and a federal district court once again held that DACA is an unlawful program. Because of that ruling, DACA is only open for renewals right now, but not first-time applications.
⛔️ It is not truly possible to file an initial application right now. Any initial DACA applications that are filed are being put on hold, and not decided, until this legal battle is resolved.
☀️ It is still possible to file your application, and put it in the queue, in the hopes of approval. If you would like our help, you can hire us to represent you, or set up a consultation.