Evaluate your case with Open Borders, the free immigration guide!
November 8, 2022
Shahid Haque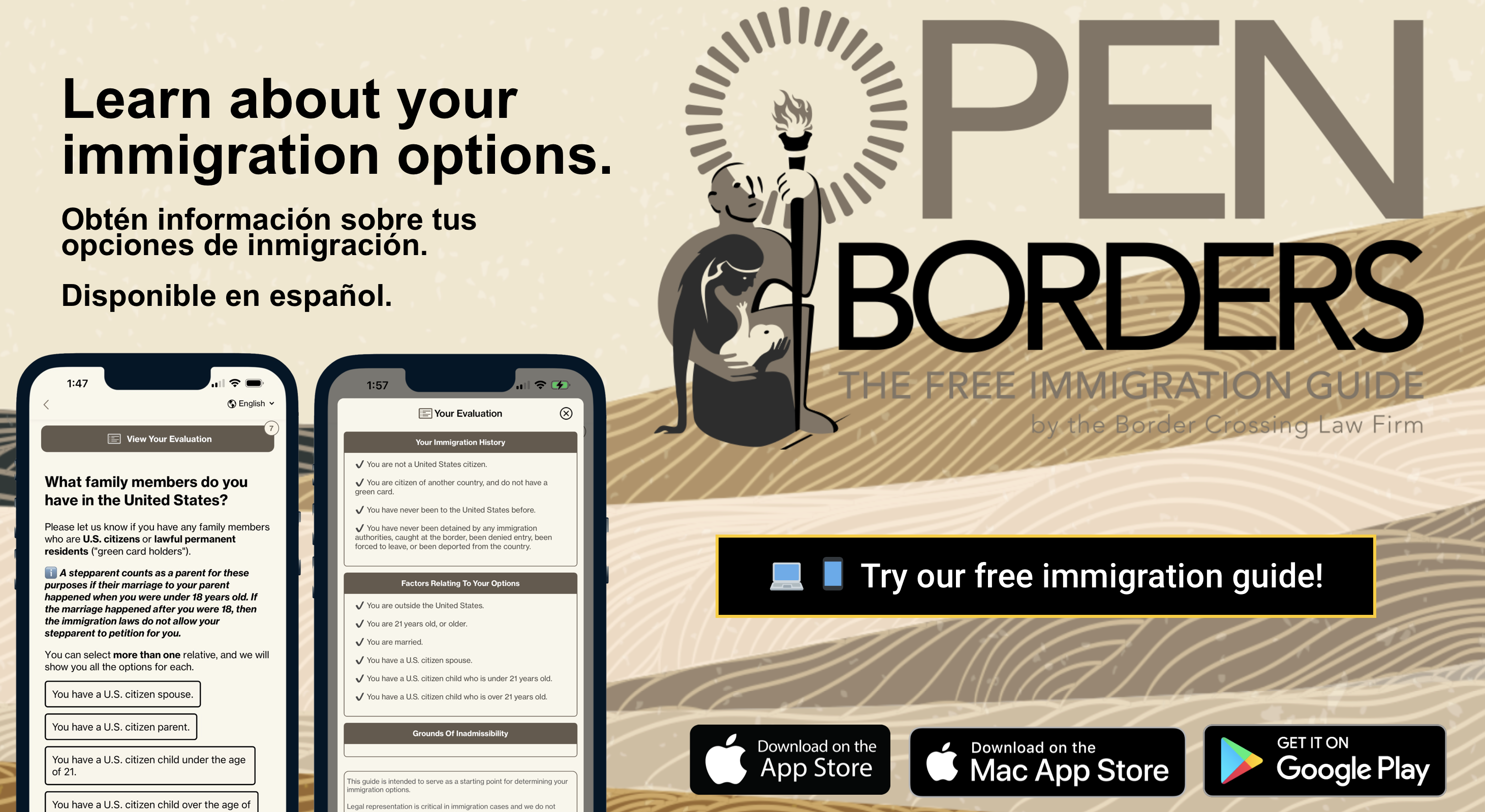 We are proud to announce the launch of Open Borders, a free immigration guide created by the Border Crossing Law Firm, P.C. The app is available now in both English and Spanish on the Web, Android, iPhone/iPad, and Mac.
This guide was created by Shahid Haque, an immigration attorney and former law professor who has spent more than 17 years representing thousands of clients in the U.S. immigration system.
"After conducting thousands of immigration consultations, an immigration attorney develops a system for evaluating cases and identifying the important factors that affect a client's options," Mr. Haque said. "I wanted to use my knowledge of immigration law to benefit people around the world, so I spent several years writing a guide that offers a free, automated assessment of your immigration options."
"While I can only be in one place at one time, Open Borders can help thousands of clients at once," Mr. Haque said.
By asking a series of important questions, we will evaluate your case and explain what you can do to get legal status in the country.
✅ We simplify our complex immigration laws, by presenting you with information that is relevant to your circumstances.
✅ We can help you explore the options you have to come to the United States, or remain here with lawful status.
✅ We assess complex immigration fact patterns, even those involving one or more illegal entries into the country.
✅ We can explain what relief you may qualify for in deportation or removal proceedings.
🙋🏽‍♂️ If at any point you want our help, you can schedule a consultation by phone or video, or hire us for full representation.
We believe that legal representation is critical in immigration cases, and do not encourage you to file any applications without the assistance of a qualified attorney. Even though we provide personalized information based on your answers, this is not legal advice, and using this app does not make us your attorneys.
Try it now on the Web: