Feature on Shahid Haque in the Helena Independent Record
September 13, 2009
Shahid Haque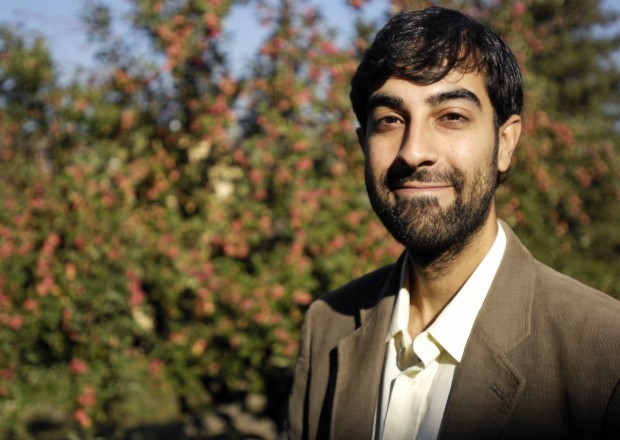 John Harrington of the Helena Independent Record wrote a really nice article about the Border Crossing Law Firm in today's paper:
Next week, the State Bar of Montana will present Haque with its Neil Haight Pro Bono Award for his work in providing free legal services to low-income Montanans.

Shahid Haque was born and raised in the heartland of America. But as the son of immigrants from Pakistan, he's perhaps more sensitive than most to the issues that can confront people from around the world who want to make the United States their home.

After growing up in southern Illinois and Indiana, Haque went to college in Evansville, Ind., then onto the Chicago-Kent College of Law. He met his wife, an Idaho native and University of Montana graduate, while in school in the Windy City.

He worked for several firms in Chicago before the couple set its sights on the West. They moved to Helena about two years ago, and Haque-Hausreth opened his own practice, the Border Crossing Law Firm.

Next week, the State Bar of Montana will present Haque-Hausreth with its Neil Haight Pro Bono Award for his work in providing free legal services to low-income Montanans.

Immigration law can run the gamut from the mundane to the fascinating. While work visas and residency requests can require a great deal of paperwork, patience and legal advice, Haque-Hausreth takes particular pride in his work securing asylum for clients. He has won asylum for seven refugees who fled their native lands under threat of torture, persecution or death as a result of their political beliefs.

"It was really interesting and I really liked doing it," the 30-year-old said of his work with political refugees. "You're in effect saving their lives by preventing their having to go back to their home countries."

In order to earn asylum, a refugee must show a well-founded fear of persecution. And unlike American citizens, refugees aren't guaranteed the right of counsel.

"Having an attorney makes such a difference just in making sure their story is heard, and in telling the story the way the court wants to hear it," Haque-Hausreth said.

Helena may seem like a strange place for an immigration attorney to find work, but while Haque takes clients from around Montana as well as other states, he said there's no lack of work here.

"We've got lots of families here, more than you might think, that are mixed-status," he said. "I was pretty convinced the work would find its way to me. The business has been successful, although I do spend a lot of pro bono time."

Nor is his work mostly with Canadians, or with Hispanic clients. He's had clients from Nigeria, Kenya, Zimbabwe and many other countries around the world.

"They find their way to Montana probably for the same reason a lot of people come to Montana," he said. "You can raise kids here, it's a great community. It's beautiful here."

Haque-Hausreth also lobbies for immigration-related causes at the Montana Legislature, and recently joined the board of directors of the Montana Human Rights Network. He's also active with the Helena International Affairs Council.

Haque said that his work serves as a constant reminder of how postively many people from around the world view America, and the good fortune that comes from calling this country home.

"After doing this type of work, it gets to you and you realize how lucky you are to be a citizen," he said. "I took it for granted, but when you see people who aren't citizens and you see what's going on in other countries, it makes you so thankful to be a U.S. citizen."

Reporter John Harrington: 447-4080 or john.harrington@helenair.com.