Video Statement on ICE Subpoenas for Montana State Employment Data
February 8, 2018
Shahid Haque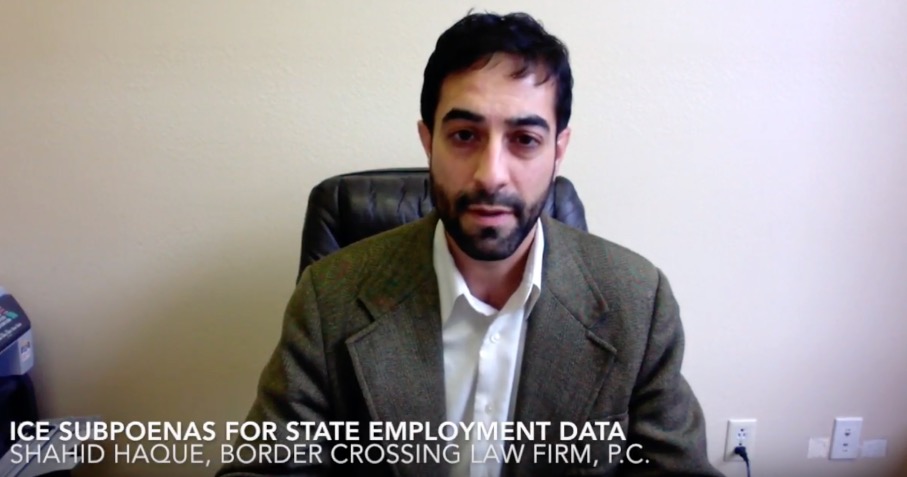 Yesterday, an employee of the Montana Department of Labor quit in protest over the fact that his employer was about to give out confidential employment information to Immigration and Customs Enforcement ("ICE"), so that they could use that to raid businesses in search of undocumented immigrants.
So, yeah, about that.

I put in my two weeks notice.

I work at Montana Department of Labor.

There were going to be ICE subpoenas for information that would end up being used to hunt down & deport undocumented workers. https://t.co/TqBBjPDmNa

— Jordon Dyrdahl-Roberts (@dyrbert) February 8, 2018
ICE has used these tactics in the past, to fish through quarters unemployment insurance reports, containing the names, social security numbers, and wages of employees, to try and find undocumented workers. I wrote about these concerns long ago.
In this video I law out some of the important background information on this issue.