Gary Perry's SB 379 Dies in Montana Senate on Bi-Partisan Vote
March 5, 2009
Shahid Haque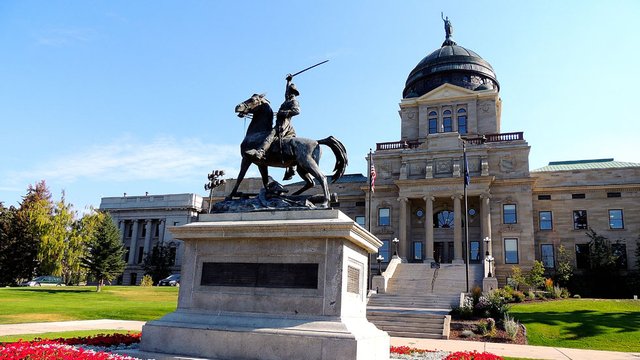 The Montana Senate is to be commended for indefinitely tabling Senate Bill 379, which was sponsored by Senator Gary Perry. While previous votes in the Senate on immigration bills were split on party lines, with Republicans voting almost unanimously in support of the anti-immigrant bills, this bill was voted down on a bi-partisan vote of 29-20.We previously discussed this bill, which would have made it a state misdemeanor or felony to transport, move, conceal, harbor, or shield any alien in "reckless disregard" of the fact that they are undocumented. It would have also make it a misdemeanor or felony to encourage an undocumented alien to enter or remain in the state without status. Finally, the bill applied harsh forfeiture provisions that would allow the state to seize property belonging to anyone convicted under the law.
This bill had many problems — it would waste state resources doing the federal government's job, its harsh penalties would make people reluctant to hire immigrants regardless of their status, it would further segregate and drive our immigrant population into the shadows, and it would result in greater racial profiling. While Democrats voiced concerns about all of these factors, it was the excessive forfeiture provisions that appeared to make the difference for the Republicans who voted against the bill.
I would like to especially commend Senator Joe Balyeat (R) for his thoughtful comments during floor debate. Senator Balyeat recognized that while the sponsors of this bill may have intended to target people who "traffic" undocumented aliens for profit, the broad language of the bill would also punish people who shield family members. When coupled with harsh forfeiture provisions that could allow seizure of a person's home and property without a warrant, Senator Balyeat recognized that the bill was "over the top."
The Montana Senate did the right thing by tabling this bill. However, there is still much work to be done.
Two of the ten anti-immigrant bills that have been proposed this session have been transmitted. In the coming days, SB 381 and SB 382 will be heard in the House. Thus far, the House has killed every anti-immigrant bill that it has heard in Committee. We can only hope that this trend continues, and will re-double our efforts to educate Legislators on the harmful effects of this legislation.