Firm Proves Citizenship of Client Facing Deportation
January 28, 2013
Shahid Haque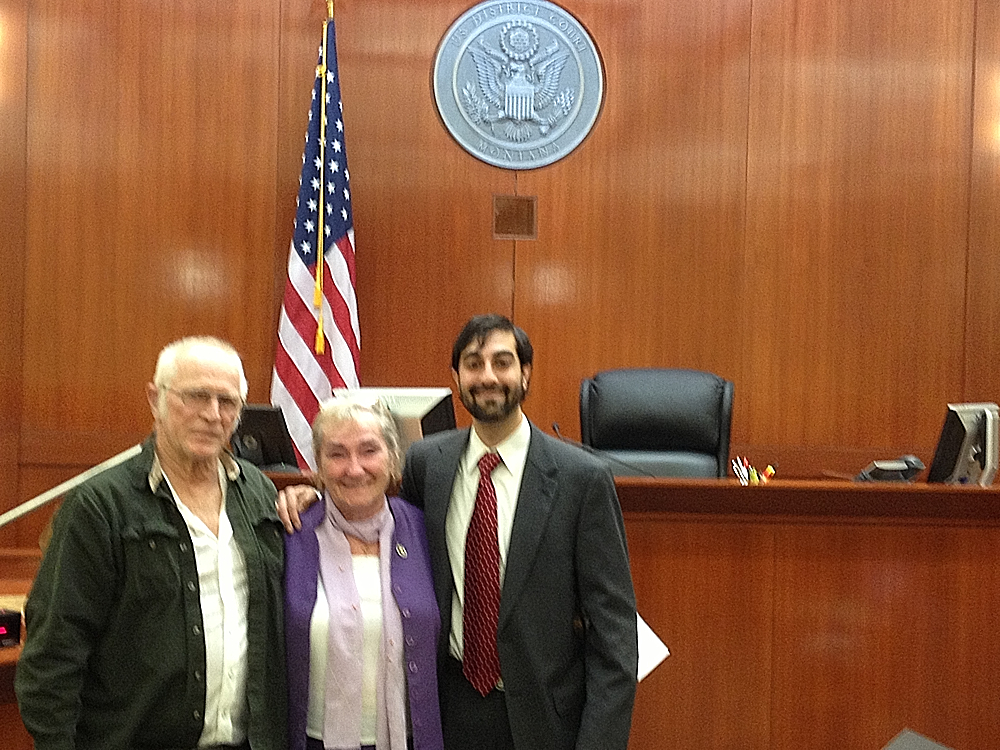 The U.S. government often tries to deport U.S. citizens. This is a harsh and inescapable fact, and it is also a difficult one for many people to believe. However, it almost happened right here in the State of Montana. Thankfully, the Border Crossing Law Firm, P.C. stepped in to prove our client's citizenship and terminate the deportation proceedings against her. The Immigration Judge just issued a decision ordering that the deportation process be stopped because we established U.S. citizenship.
Our client was unaware of her U.S. citizenship until Shahid Haque, who represented her in Immigration Court, looked into her family history and discovered that she had automatically become a U.S. citizen at birth. She was married to a U.S. citizen, and obtained a two-year conditional green card through this marriage. However, when the marriage began to falter, U.S. Citizenship and Immigration Services ("USCIS") terminated her status and put her into deportation or "removal" proceedings. Not only was USCIS wrong to try and take away her green card, but we were able to show that she never needed one in the first place, because she is a U.S. citizen.
The client's father was a native-born U.S. citizen who enlisted in the United States Army when he was only 18 years old, and later re-enlisted in the army only a few weeks after the attack on Pearl Harbor. He served honorably and received several accommodations and citations during his service. He was stationed in England when he met our client's mother, got married, and had a child — our client.
Under our immigration laws, a child who is born abroad to one U.S. citizen parent may automatically become a U.S. citizen at birth if certain conditions are met. The laws regarding transmission of citizenship have changed many times over the years. To determine acquisition of U.S. citizenship at birth, one looks to the law in place when the person was born. In this case, to transfer citizenship, our client's father had to have had 10 years of residence in the U.S., at least five of which were after he reached the age of 12.
Military records established these facts very clearly, but the Department of Homeland Security ("DHS") nevertheless fought us every step of the way. Since November, we traded six legal briefs arguing the facts and legal issues. Today, we received the Immigration Judge's decision agreeing with virtually all of our arguments, finding that we proved citizenship, and terminating removal proceedings.
This case highlights one of the reasons that we filed a lawsuit to challenge LR-121, Montana's "proof of citizenship" referendum. There are many other Montanans like our client who are U.S. citizens but don't have documentation to prove it. Under LR-121, they could be wrongly denied state services that they are entitled to, and the law doesn't provide any way that they can appeal the denial of these services.
Our client is overjoyed with the news. After over a year of anxiety while facing deportation, she can finally rest easy. And, of course, she can fully enjoy all the rights and privileges of being a U.S. citizen.