Firm Prevents Deportation of Father of Two Developmentally Disabled Children
May 13, 2011
Shahid Haque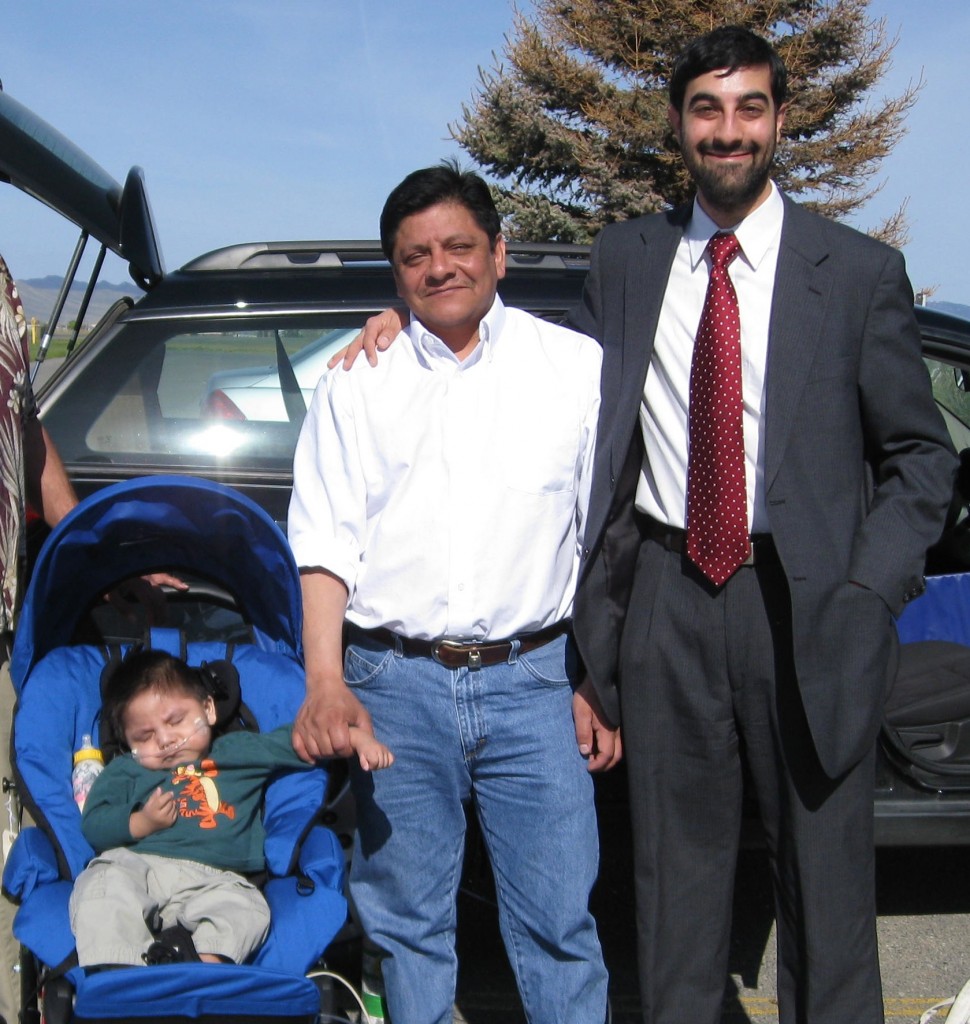 Today, the Border Crossing Law Firm celebrates an important victory on behalf of our client and his two developmentally-disabled children.
Over twenty years ago, our client came to the United States from Guatemala. He was only 20 years old when he first arrived without inspection in the country. He has two children who were born in this country and are U.S. Citizens. His older son requires special care due to developmental delays. When our client's younger son was also born with severe developmental disabilities, the mother abandoned the family. Our client obtained legal custody of the children and has been working tirelessly to care for them.
Our client's younger son is terminally ill, and requires 24/7 care and attention. He was born with cerebral palsy, is blind, has lung and heart damage, and is prone to seizures. Due to his brain damage, he has limited movement and will never be able to walk. For over a year, our client has been his son's sole caretaker, and has only been able to leave the house for a few hours a week to buy groceries and supplies. Apart from these brief hours outside of the house, he provides his sons with constant love, care, and medical attention.
After being placed into removal proceedings, our client faced deportation to Guatemala. He was faced with an impossible decision: Would he take his children with him to Guatemala, where they would be unable to get the care they need? Or, would he go to Guatemala alone, splitting the family apart and leaving his children as wards of the state?Shahid Haque represented our client at his removal hearing. We are pleased to announce that our client was granted cancellation of removal, which means that he is now permitted to live in the U.S. as a legal permanent resident.
This is an extraordinary remedy that is only available to individuals who demonstrate that their deportation will cause exceptional and extremely unusual hardship to U.S. citizen dependents.Within weeks, our client will receive his "green card" in the mail. Now that his immigration status is resolved, our client can concentrate on providing loving care for his children.