Does Montana have an unauthorized worker problem?
March 19, 2009
Shahid Haque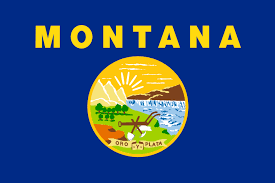 Molly Priddy of the Community News Service has written a good article on the immigration legislation proposed in Montana this legislative session. The original article is located here.
Do we have an illegal worker problem?by Molly Priddy, Community News ServiceWednesday, March 18, 2009As the state's economy stumbles, some lawmakers fear a new threat to Montana's businesses and workers: illegal immigrants.Nobody really knows how many undocumented immigrants live and work in Montana, but everyone agrees the number is tiny, perhaps less than half of 1 percent of the population.Regardless, several immigration bills have quietly passed the Senate, where sponsors fear an imminent explosion of illegal workers and want laws to punish those who hire or protect them. Opponents fear racial discrimination and profiling.Sen. Jim Shockley, R-Victor, and a sponsor of several immigration bills, said his focus is on those who hire illegal workers. "It's all about 'illegal,'" he said.Illegal immigrants themselves are not the "bad people," he said, but they do get exploited by employers who pay below minimum wages and dodge paying for overtime, benefits and workers' compensation."How can an honest employer compete with somebody who's cheating?" Shockley said. "It's about wages and jobs."But Jamee Greer of the Montana Human Rights Network said the bills are offensive and unnecessary."They're institutionalizing fear in an 'other,'" Greer said. "There's not an illegal immigrant problem in Montana. It's just one of those perennial things that keeps coming from the right."Sen. Christine Kaufmann, D-Helena, said the immigrant bills are part of a conservative national agenda."All of these bills are pieces of a national model that is put out by anti-immigrant groups," Kaufmann said.She said the legislation is essentially racist because it creates fear and discrimination toward dark-skinned people."I don't think anyone here is racist," Kaufmann said of her Senate colleagues. "But (the bills) are part of a racist agenda."National census data estimate between 4,000 and 5,000 immigrants in Montana, documented and undocumented. Shahid Haque, an attorney in border-crossing law in Helena, said precise numbers on undocumented immigrants are impossible to find, but Montana's numbers are minuscule compared to other states.Small or not, Sen. Gary Perry, R-Manhattan, who is also sponsoring several immigration bills, said Montana could soon see an increase in illegal immigration."We are already experiencing problems here in Montana," Perry said, "particularly with illegal aliens working around Big Sky in Gallatin County."Those illegals, typically construction workers, give their employers an unfair marketplace advantage, Perry said."It's important to take steps before the problems of Southern California arrive in Montana," he said.But Haque, who works with the Gallatin County immigrant workers, said they are largely documented laborers brought in on work visas. He agrees that the companies that bring in foreign labor should be scrutinized but said workers should not be penalized."By redirecting everything at undocumented immigrants, you're sidestepping the issue," he said.The Senate immigration bills take different approaches. Shockley's Senate Bill 381, which passed 26-24, would train state employees and law enforcement to help federal officials enforce federal immigration laws. That's necessary because federal immigration employees in Montana are few, Shockley said."We can't afford to hire immigration officers to do it," he said.But Haque said the proposed legislation would invite racial profiling. Local police trained to enforce immigration laws would have difficulty deciding whom to pull over or ask for papers, he said."An undocumented driver doesn't look any differently than a documented driver," Haque said. "It's going to require them to skirt the edges of racial profiling."Shockley's Senate Bill 382 would prohibit state and local governments from enacting policies that inhibit federal investigations into individuals' immigration status.Two of Perry's bills are still alive: Senate Bill 379 would allow the government to seize any property used to harbor or transport illegal immigrants, and Senate Bill 377 would prohibit Montana companies from taking tax deductions for any money paid to illegal immigrants. SB 377 passed 33-17.Opponents to Perry's and Shockley's bills say they stem from national rhetoric that followed the Bush administration's failure to pass comprehensive immigration reform.Starting in 2003, members of Congress sponsored several bipartisan attempts to create a guest-worker program that would allow foreign workers to obtain visas for jobs that American employers could not otherwise fill.But U.S. House Republicans replaced the guest-worker program with legislation to deport all illegal immigrants and make it a felony to help them. Conservatives also blocked legislation to help immigrants obtain citizenship. Comprehensive reform has proved elusive ever since.Kaufmann supports national immigration reform but argues that human rights extend across borders as well."People have rights, not just citizens of a country," she said.Perry said the idea that racism motivates Montana's legislation is "baloney". "Is it not a valid reason that we should support federal laws in our own state?" Perry said. "There's nothing racist about it."Shockley insisted his legislation isn't aimed at immigrants but at the people who illegally employ them. He said he didn't know about the conservative national movement until this session.His bills reflect his personal views, he said, but added his staffer may have used information from conservative national organizations to write the bills."Some of this stuff probably came from those organizations," Shockley said. "That doesn't necessarily mean they're bad." He also said it's not uncommon for bills to be modeled on existing statutes.Opponents contend both Shockley's and Perry's bills are nearly identical to those that can be found on the Web site of the Federation for American Immigration, which they consider an anti-immigration group.It is unclear how the immigration bills will do in the House. SB 381 and SB 382 are in the House Judiciary Committee and have yet to be voted on.
Thanks to Jamee Greer for formatting and posting this on his blog.