Bill Sponsored by Gary L. Perry Threatens Workplace Safety by Eliminating Worker's Compensation for Unauthorized Aliens
February 11, 2009
Shahid Haque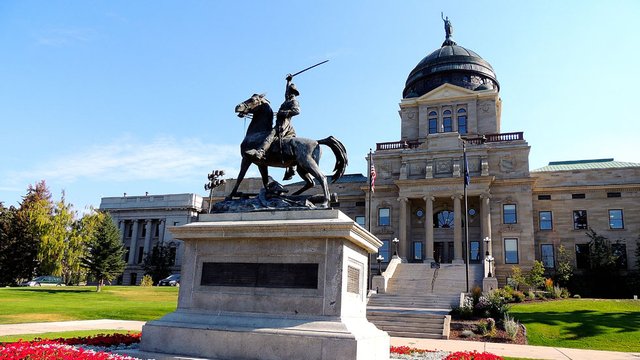 On Thursday, February 12, 2009, Senator Gary L. Perry's SB 378 will go to Committee. This bill would prevent insurers from paying worker's compensation claims to "unauthorized aliens." Current law requires that claims be paid to "aliens and minors, whether lawfully or unlawfully employed." MCA § 39-71-118(a). While SB 378 does not amend the definition of an employee under the law, it would have the same effect. The bill imposes obstacles that would make it impossible for unauthorized aliens to pursue a claim for worker's compensation.
Our worker's compensation laws are based on the principle that once an employer has hired an employee and put them to work, the safety of the worker is the employer's responsibility. Any law that would prohibit an employee from making a claim for worker's compensation would result in a less safe work environment for all workers. Rather than deter employers from hiring unauthorized aliens, SB 378 would actually create a perverse incentive to hire unauthorized aliens to work in dangerous job positions. This could create a class of "expendable" workers that an employer need not be concerned about insuring. An employer who pays less attention to the safety of unauthorized aliens will create a hazardous work environment for all employees.
SB 378 would require hospitals to foot the bill for an employer's mistake. The bill would prevent insurers from paying for medical services until an unauthorized alien goes to a U.S. Consulate overseas to execute an affidavit, presumably to prove that the alien has left the country. If an employee is seriously injured on the job, he or she will not be in any condition to undertake international travel. Hospitals cannot refuse to provide emergency medical care, and will be required to pay for primary medical services that would normally be the insurer's responsibility.
The bill provides no details on how an insurer is to determine whether or not an employee is unauthorized. Our immigration laws are complex, and the potential for mistakes and abuse are obvious. The state and federal government lack the time and resources to check into the immigration status of every employee who is injured on the job. It would violate due process to simply single out minority workers for extra screening. Injured workers who need immediate care cannot afford to waste time proving their authorized status to insurers. If an employee is wrongly accused of being unauthorized, he or she may have to expend significant time and effort litigating the matter in state court. But even state courts are not equipped to interpret and apply our immigration laws.
The requirement that an unauthorized alien go overseas to get an affidavit before making a claim is clumsy and ineffective. If the drafters of this bill believe that it will compel unauthorized aliens to depart from the country, they are sorely mistaken. Unauthorized aliens will surely recognize that it would be impossible for them to maintain a worker's compensation claim from outside of the country.
The type and amount of compensation that a worker receives depends upon objective medical findings. Nothing in the proposed law that would require an insurer to accept the determinations of a foreign doctor, and there would be no way to prove that injuries were not exacerbated by travel — a specific defense provided under statute. See MCA § 39-71-704. Even simple issues like service of process would rely upon international treaty and would be costly and time-consuming for all parties.
The truth is that this bill would eliminate recovery for unauthorized aliens, destroy the public policy behind our carefully designed worker's compensation system, and provide no incentive for any unauthorized alien to leave the country to pursue benefits. The bill only ensures that employers get off scott-free for creating a dangerous workplace.
The proper time to inquire into an employee's work authorization is when an employee is hired — not when an employee is injured and requires medical assistance. An employer bears the responsibility for ensuring the safety of all employees, and this results in a safer workplace for everyone. SB 378 threatens workplace safety by relieving employers of their safety obligations with regard to unauthorized aliens. We must not let the agenda of anti-immigrant activists affect the safety of all of our workers. Implementing this law would be costly to the state and fails to resolve any identifiable problem that exists under current law.
I strongly urge you to voice your opposition to this bill. Click here to send a message to Mr. Perry and your local representatives to let them know that you oppose this disastrous bill.